Looking for framed photographs? We offer a complete custom framing service. Our professional framers are known for their exceptional craftsmanship, designing frames to enhance your photo of choice.
Choose from our popular collection of frames or select our striking signature deluxe floating frame for a real statement piece.
Framing Options
Our Frames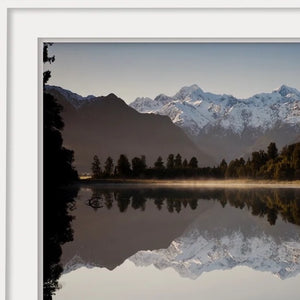 Best seller
Floating Black Frame
Our Floating Frame in black is our best selling frame in store.
Framing Notes & Care Instructions
All our frames are custom-made with quality products, including acid free backing and matte boards, we use Ultra Vue UV70 Anti reflective glass, this is virtually invisible, brightens colours and gives UV protection to your artwork.
Glass Cleaning Tips
The improved coating makes Ultra Vue  easy to clean just spray a small amount of ammonia free cleaner on a lint free cloth or microfibre cloth recommended and wipe clean in a circular motion

Hanging Your Artwork
Artworks such as Panoramic photos of 100cm print size or larger should be hung with two picture hooks with a gap in between of approximately one third art work of landscape photographs of 95cm should also be hung with two picture hooks of a gap of approximately one third, this puts less stress on the joins of the frames.